---

Buy DID VoIP Phone Numbers Online
Get DID number online and start receiving calls!
After purchase, check your email for login instructions.

---
Virtual number is a service is used to forward voice over the internet and servers to the actual destination. You can forward calls to your actual number/numbers, SIP accounts or skype. Virtual number works based on forwarding solution which will transfer your call without caller feeling that.
We grant you opportunity to get the number in almost any country and any city, and you will be able to receive calls in any spot of the world.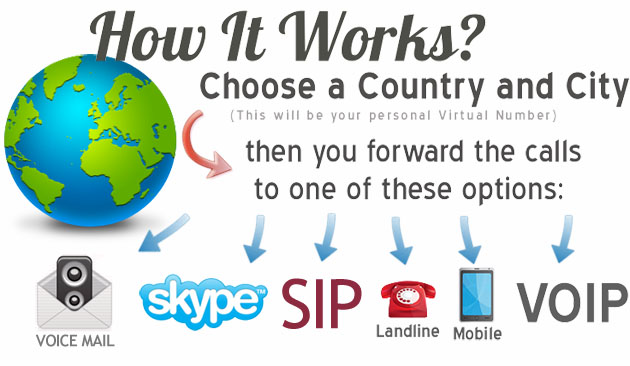 This service can be useful and applied in any  life situation. Whether you are a keeper of small business, or a traveler or if you are the head of big international company. Virtual number will serve you well. Your clients or just close people will reach you in any time they want and won't feel the disadvantage of international call. Your call can be forwarded to 5 different courses which are : Landline numbers, mobile numbers, Skype, SIP or just be forwarded to the voicemail. In case you forward call to Skype or SIP, forwarding will be free of charge, when you forward call to mobile or landline, forwarding will cost additional, but the price will only make you smile and when you feel the quality of the actual call you will forget about the additional charges.
SIP is that mysterious VOIP – voice over the IP. And it uses internet to transfer voice data, same as Skype. If you forward call to mobile or landline you can just receive incoming call. All the managing can be done from your personal account. You will receive access to your personal account after completing registration process. There, in your personal account, you can see the call history, manage forwarding, top up your balance and purchase the number. In case you missed the call you always will be able to hear recorded message which will be sent to your email.
Lets take a  look at the few situations when virtual number will be useful
You are a keeper of small business and want to expand your client base or maybe you making the product which will be more popular in other country. This is when virtual number is applied. You're getting number from another county and forward all the calls to your skype . This way clients will make local call  which will be forwarded to you in the very other country. They won't pay the international rates and you will get a bunch of new clients because of that.

You're a travelling person and want to stay in touch with your family and friends. So you're buying virtual number of the county where all your close people are located and any time you travel to different country you just change the destination number. They will keep dialing the same old  number and reaching you in the whole other countries.

Big company has many offices in the big amount of countries and want to be more loyal to its clients . After getting the number in all of the countries it has offices forwarding is being set up to the main head office so calls will come from different places to one. This way clients can be always get what they want and you show that you care a lot about them.



Virtual local phone number advantages: / local phone number advantages
Have a business local presence in over 90 Countries and 6500 cities

Save the cost of long distance calls -reduce telephone calls cost

No servers, and desktop handsets, required

Convenient call management online interface – simple and instant online tools to connect it with your home,office.

Instant Activation
How does virtual phone number work?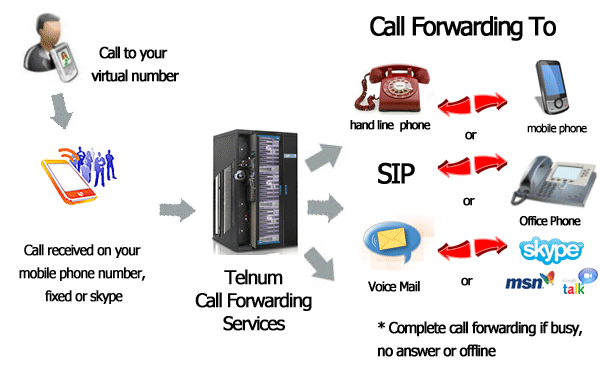 How to Buy a local telephone number from your home country?
Just sign up and choose a virtual number with any area code here
Use our simple and instant online tools to connect it with your home, cell, work or any other phone.
You will receive your number, conditional forwarding for 2 directions, free forwarding to Skype and SIP and voice mail service.